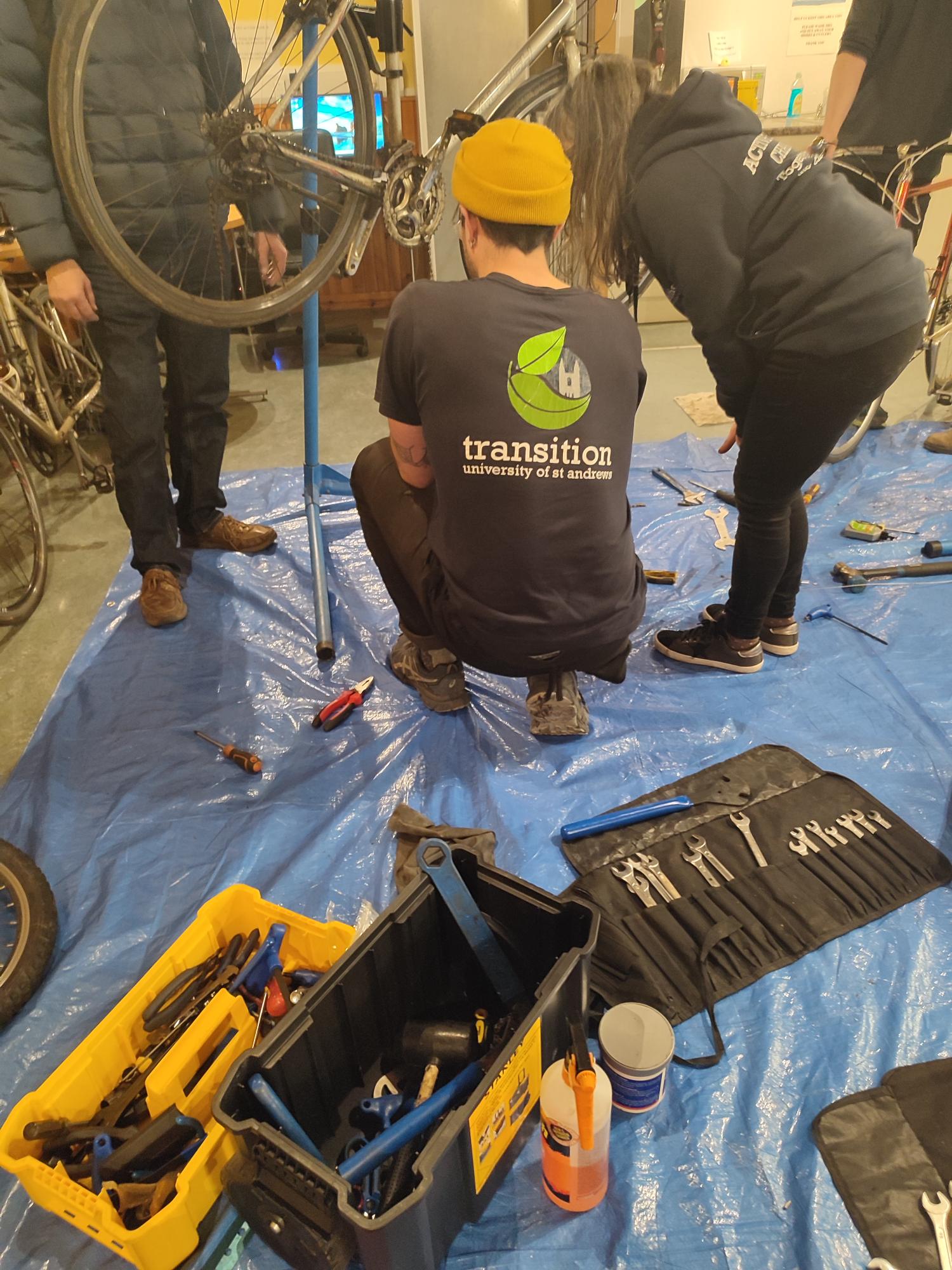 Bike Pool Fix-it Session – DRA
16
16 people viewed this event.
Come along to one of our twice weekly Bike Pool Fix It sessions and get your bike seen by a skilled mechanic.
At Bike Pool we offer a half hour slot with:
A free bike health check including air, tyres, brakes and any basic repairs or replacements.
Fixing of minor problems on the spot (brakes, gear problems).
A mechanic and volunteers on hand to answer questions and give you useful advice and tips on how to care for your bike
The Sessions are completely free (unless you need parts) to all staff, students and members of the public and are provided throughout the year across two sites: David Russell Apartments and the Cosmos Community Centre.
Book a slot here then all you have to do is remember to bring your bike along and a bank card for minor parts such as brake pads, cables. We also sell lights and D locks too. D locks can be paid for on the university shop platform.
The aim of these events is to make you, and your bike, happier and keep you on the road for longer!
Additional Details
Further Info URL (optional) -
What3Words Location - ///sleepy.partly.rumbles