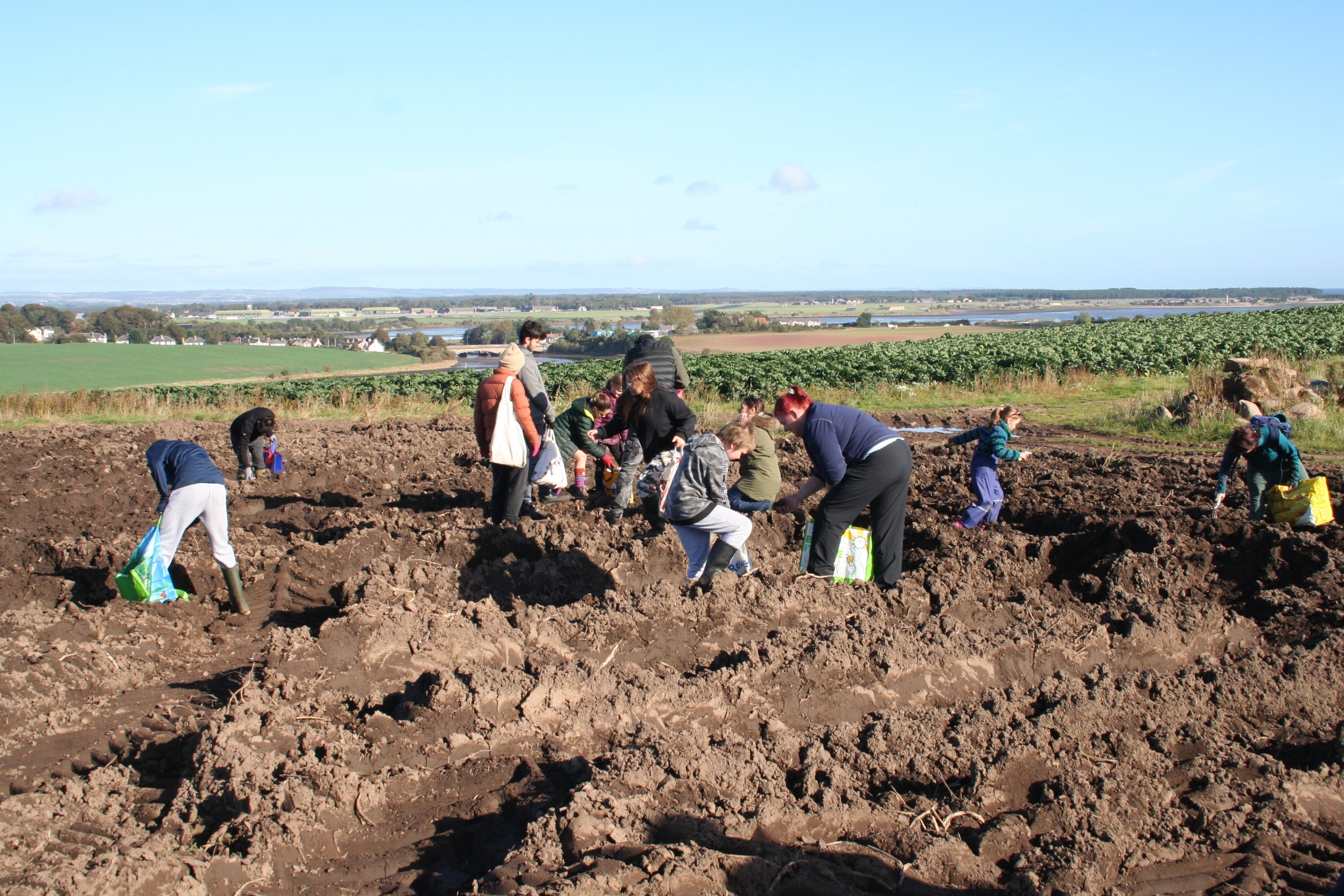 Gleaning
92
92 people viewed this event.
Periodically, with farmers' permission, we organise vegetable gleaning in the St Andrews area. Gleaning is the historic practice of collecting unharvested vegetables, with the farmer's permission, and redistributing it within communities, whether it's for friends and family, neighbours, a community fridge or food bank. Previous broccoli and potato gleans have supported the community cafe and fridge at the North East Fife Community Hub in St Andrews and the newly-established Campus Larder in the Student Union. We have Brussel sprouts and turnip gleans planned for November/December – register here and we will let you know the date/time and exact location (it will be daytime but could be a weekday or a weekend) when we have been given the go ahead from the farmer. All ages welcome.
To get you excited about gleaning, tune into this episode of BBC Landward, who filmed us gleaning in October (it starts at 11 minutes).
Additional Details
Further Info URL (optional) -