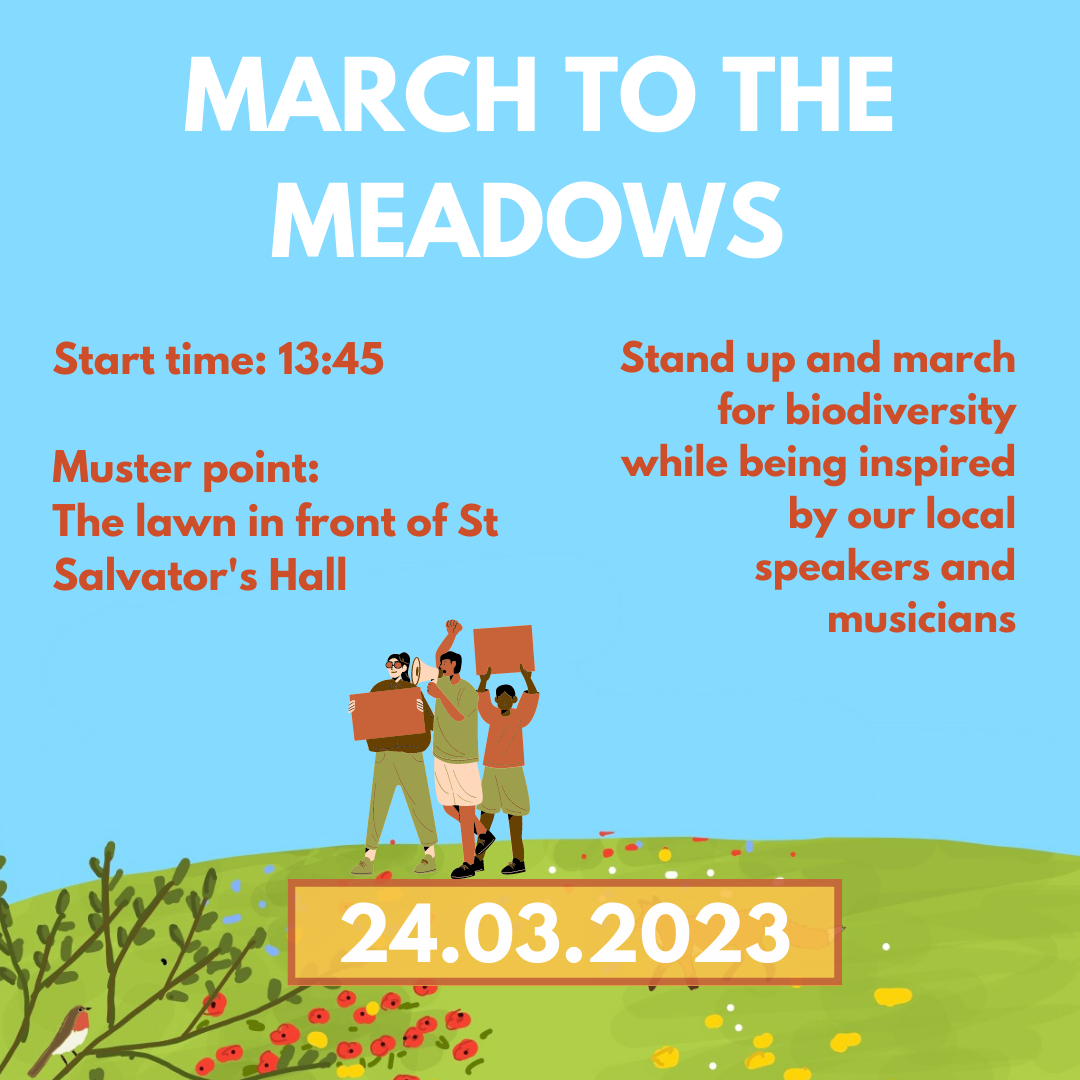 March to the Meadows
393
393 people viewed this event.
Stand up for climate justice and biodiversity! Leading on from previous events (COP26 and Line in the Sand), this year we are standing for greater local action. Since the 1970s, the UK has lost more than 41% of its native wildlife and over 97% of its flower-rich grasslands since the 1930s. This ecological crisis requires us to take action now more than ever to counteract biodiversity loss and make refuge for our valuable local wildlife.
Join school children, students, locals and organisations on the lawn in front of St Salvator's hall at 13:45 before marching through the town to arrive at the North Haugh meadows at 14.45. Throughout this event there will be inspiring speakers plus music on arrival in the meadows .
Please bring along your own banners or signs, and support local action on Biodiversity and Climate Change.
Additional Details
Further Info URL (optional) -
What3Words Location - recorders.creatures.humans