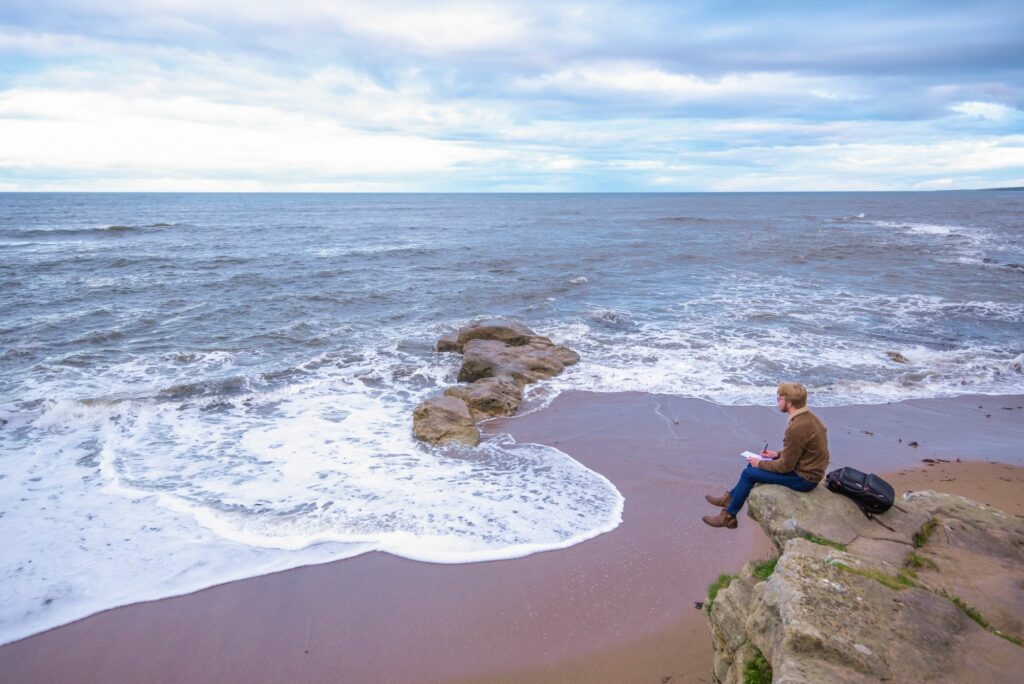 What is Eco-Anxiety?
From time to time we all experience feelings of worry, discomfort and unease. But when these feelings are continuous, whether mild or severe, they can cause changes in our behaviour. In some cases the impacts can be debilitating. This is referred to as anxiety. Eco-anxiety is simply the state of anxiety brought on by the fear of our climate crisis and the lack of control one feels about it. While it is not a diagnosable condition on its own, experts are reporting increasing rates of mental health warnings related to the state of the environment. In 2020, patients expressing eco-anxiety was reported by half of England's child psychiatrists.
At the University of St Andrews awareness of eco-anxiety is growing. From research into its prevalance to community group sessions, a programme is underway to better support our community through the challenges of climate change.
In this area, Transition works closely with student groups to deliver support services and climate change awareness workshops.
Projects and Activities
Attention to eco-anxiety is on the rise. At the Univeristy there are a number of initiatives.
Upcoming Events
There are currently no events.