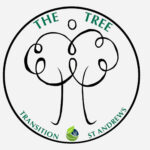 The Tree
CURRENTLY CLOSED
See our Get Involved page for more information on taking a role in this student-led coop.
The Tree is a student-led cooperative food hub selling local, organic and affordable food, cleaning supplies and other goods in St Andrews. It connects local consumers to local producers and wholefood suppliers.
As an alternative to your supermarket store, The Tree forms part of a local resilient food network serving the whole St Andrews community.
Pick up or Delivery:
Pick up – Tuesdays at The Student's Union, St Mary's Place. 4.45-5.30pm.
Delivery – We are not delivering at this time
Please place your order before 9pm Sundays to receive it that week. Stocks may change so make sure to check in weekly to see what's new.
Payments are made through Stripe.
Our aim is to provide a transparent and not for profit service. To do this we charge a small overhead on most of the products sold to keep the project running. You will be able to see where all the costs and overheads are when you purchase your produce
There are currently no events.
Fill out the BULK ORDER FORM to request this service. Bulk purchases are available through our suppliers, Greencity.

Then, email to thetree@st-andrews.ac.uk for a quote and link to payment. Once payment is received we will order your products. Turn around is 3 to 10 days depending on the order cycle with Greencity.