What is St AndReuse?
St AndReuse is a townwide project that aims to tackle waste and save people money with the sharing, swapping and reusing of pre-loved or secondhand things. Although the majority of items are passed on by students at the end of each term, anyone can donate items throughout the year at the Eco Hub or Transition's drop-in sessions.
Because of the support and engagement of the community since 2009 we have:
Rehomed over 40 tonnes of perfectly reusable household items
Avoided over 200 tonnes of CO2e emissions
Saved £500,000 for people's pockets.
This project is partner run by Transition, the St Andrews Environmental Network and the University of St Andrews.
St AndReuse Gallery
Projects and Activities
Check out what initiatives are happening under St AndReuse and how you get involved
Where To Find Us
At the St Andrews Environmental Network Eco Hub on Kinnesburn Road you can donate to St AndReuse or request items. Transition's reuse storage is for volunteering and drop-ins to collect items. It is based at University Hall, Kennedy Gardens.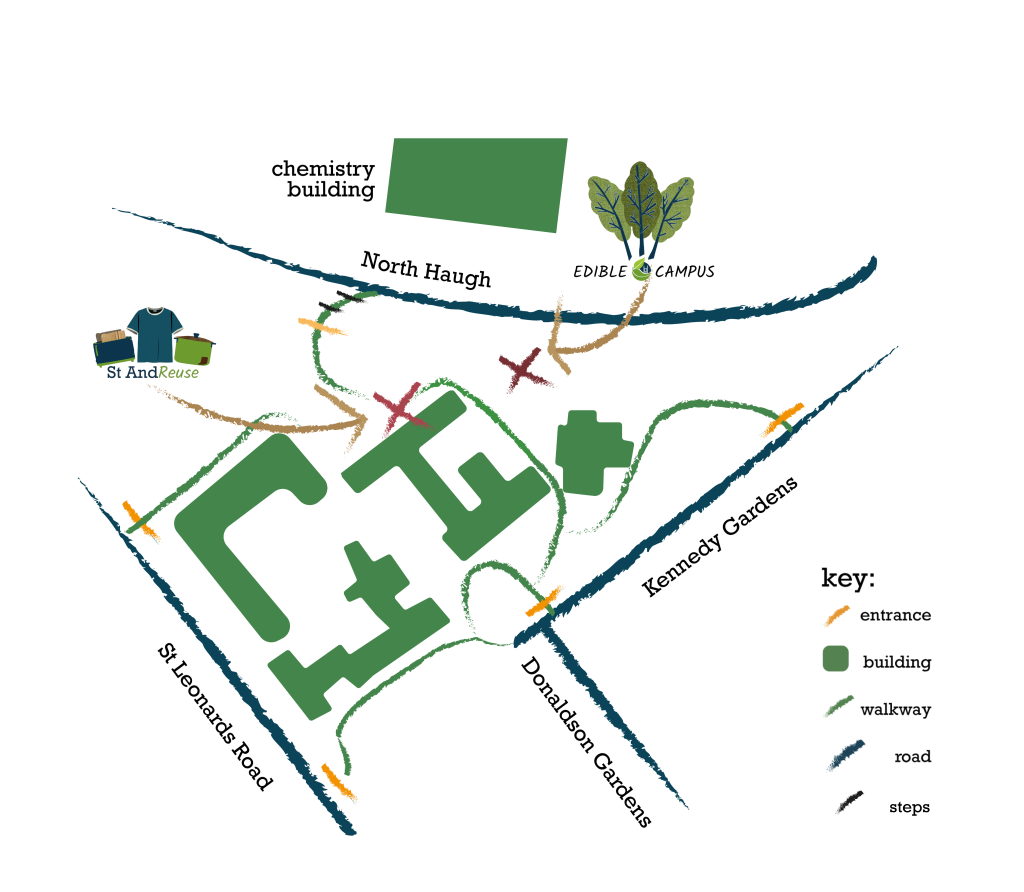 Upcoming Events