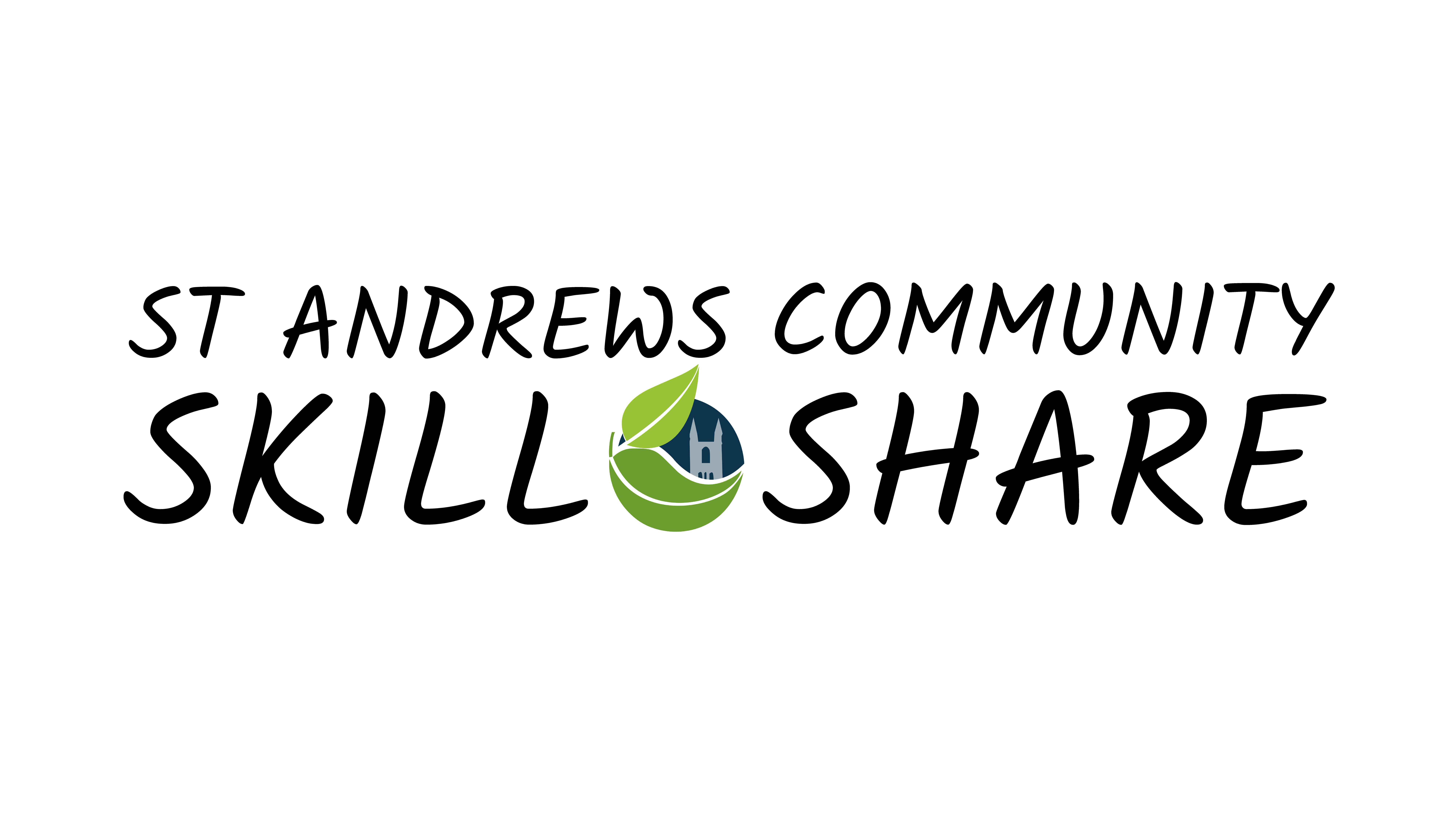 Any enquiries, please contact transition@st-andrews.ac.uk
Join the Facebook Skillshare community group
What is Skillshare?
Skillshare is a Transition initiative encouraging the community to share skills and support.
Community is at the heart of Transition, with the belief that creating happier, fairer and stronger communities will in turn support us to begin to build a more sustainable society.
Skillshares are mostly free and take place in various places all over St Andrews. There are often 4-5 skill shares per week.
Check out the events for updates on all our events. If there is something you would like to learn let us know. We will try our best to see who we can find to help
Finally, we are always looking for friendly members of the community to host skill shares. Let us know! It is a great way to meet people and learn a new skill or hobby.
Upcoming Events