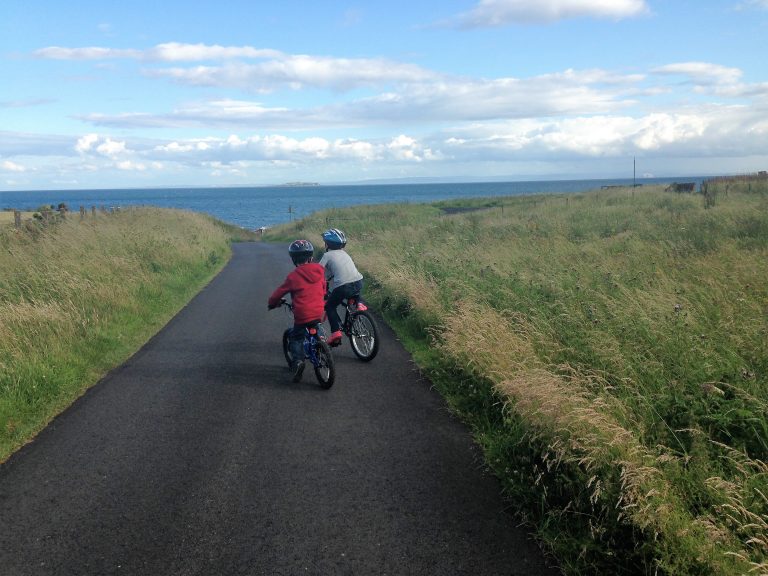 Crail to St Andrews Shared Path
In November, we met with Kirsty Weir – owner of Beach House Walk self-catering accommodation in Crail. Included in the facilities are 8 bikes with helmets and cycle-maps that Kirsty has made available for visitors to use.
We were keen to find out more about what had motivated Kirsty to include bikes in her business, and how visitors has responded. And as we soon discovered, there was so much more to the story than first meets the eye…!
We hope you enjoy the short film below – as we chatted to Kirsty about her personal connections to the local area (Kingsbarns and Kilduncan Farm), cycling and walking – and how romance blossomed on the railway line!
…
SHARED PATH STORIES is a series of real life stories and experiences compiled for the Crail to St Andrews Shared Path project.
Look out for a range of Stories both here, and on the Facebook page (Crail to St Andrews Path) – https://www.facebook.com/groups/CrailStAndPath/
If you have an experience that relates to the Crail to St Andrews Shared Path project and would like to be featured, please get in touch – cwha.animateur@gmail.com