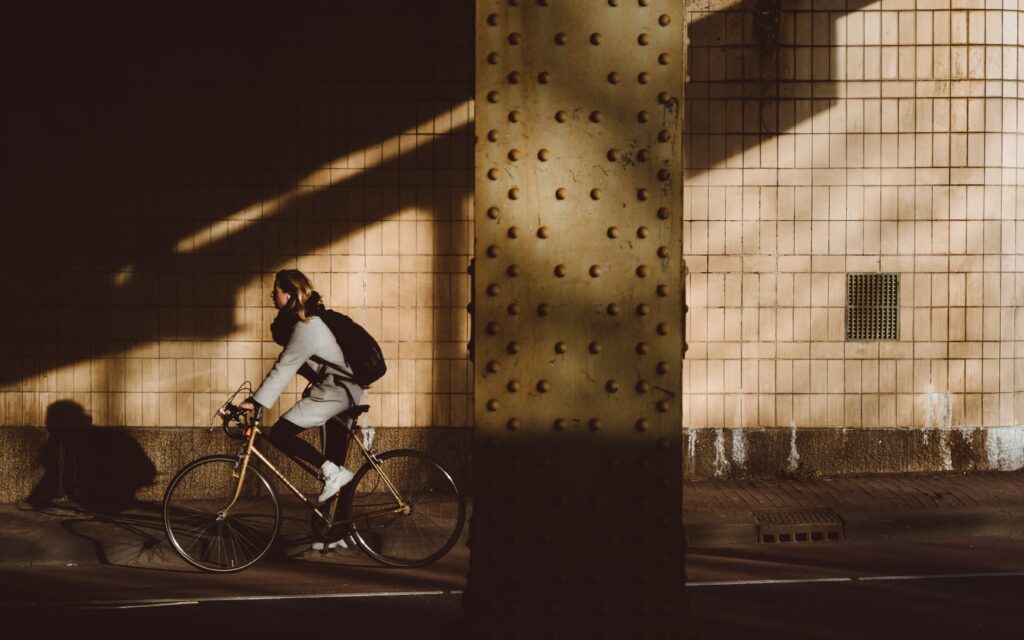 The nights are fair drawing in at this time of year and if you use a bike its important that you think ahead and make sure you're prepared for cycling in the dark. 
Get Lights 
The minimum legal requirement in the UK is for riders out after sunset to have one white light at the front and one red at the back, plus reflectors that should already be on your bike. The big tip though is to make sure the lights are clean and  visible (not hidden underneath a long coat or skirt).
It's been some months since you will have had to use your lights so make sure the batteries are working and if you don't have any lights you can pick some up for £10 from Transition UStA at Bike Pool session or outside the Student Union on a Tuesday from 4.30pm to 5.30pm with The Tree (food cooperative). There are also two bike shops in town Spokes on South Street or Cyclepath on Pipelands Road. It might be worth having a back up set up batteries and lights in your pocket too.
You may think that because there are street lights you can be seen but in fact this can make it more difficult for drivers to see you under the glare of the street lights. It's a good idea to have them flashing in town. Choose ones with a broad beam for town riding. If you do leave town with your bike you will need some stronger lights than the ones we sell.   You will need something with a more focused beam to help spot oncoming obstacles. Lights are measured in lumens, which is the total light output. Cyclist magazine recommend anything between 400 to 800 lumens for the front and anything above 20 lumens for the back . 
Wear Bright Clothes 
 Being seen by other road users is vital in the dark to wear brightly coloured and preferably reflective clothes to stand out in the dark, rain and fog. If you don't have a reflective jacket then get a high viz vest or strip to wear. You can also adorn your bike with wheel lights and reflective strips. 
Plan your route and cycle with a friend.
 As it gets darker you may also want to think about changing your routes to a better lit path or road. Bear in mind that some may have hazards such as fallen leaves and branches. It can also be easy to get lost in the dark so ensure you know where you are going and if you can cycle with a friend so you can ride with confidence.
Keep your bike in good nick
Take your bike to Bike Pool regularly and make sure that its in good working order. Pump your tyres regularly and ensure your brakes are working well. We can check this for free at our fix it sessions. Or pop into your local bike shop, or attend our bike maintenance course and learn how to do it yourself.