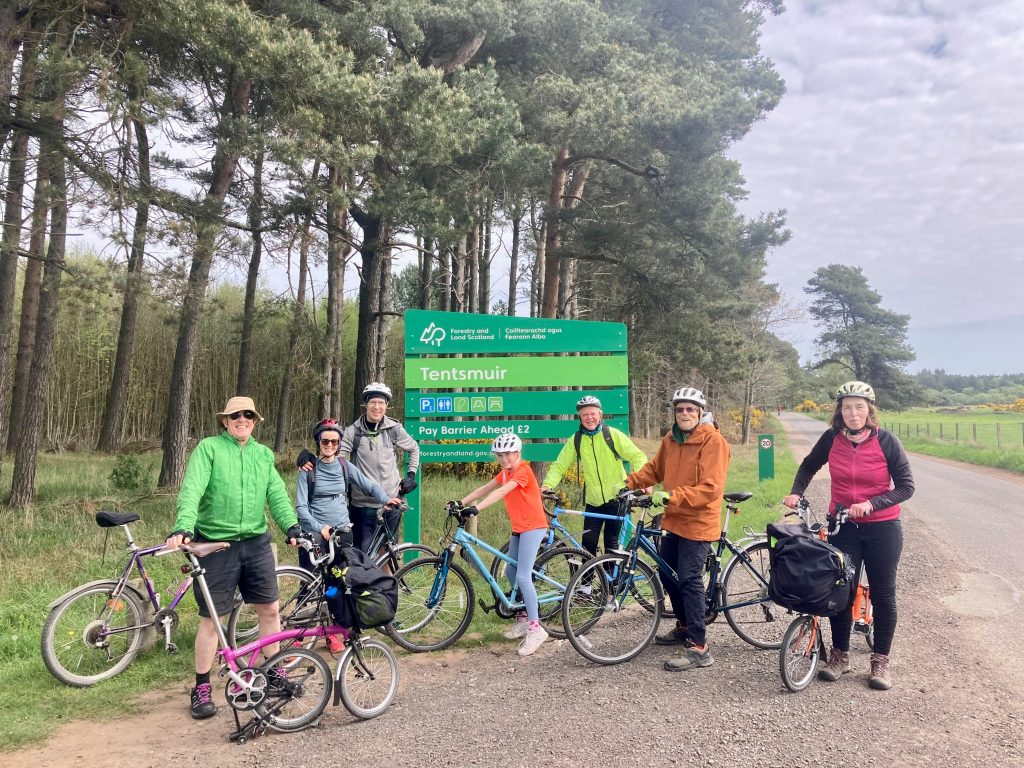 Transition St Andrews , St Andrews Space for Cycling (SASC) and Belles on Bikes Fife have joined together to offer free led cycle rides for beginners and those looking for bike buddies this summer.
If you would like some support or company on a ride these rides are led by Cycling Scotland trained cyclists and take in easily accessible routes for everyone to join. Some are focused on women only and others for everyone
Richard Sanderson of SASC will lead some group rides starting this Sunday. "I firmly believe that anyone on a bike is a cyclist, whether you are going to the shops, competing in a race, or finding recreation at the weekend. I want to help and support new and seasoned cyclists find and re-find their wheels, and aid the health, fitness, and mental wellbeing that cycling can support," he said.
Richard began cycling as a way to improve his health, when a stressful day job and poor diet became all too apparent. Working in Dundee and living in St Andrews he never thought he would ride as far as that, but became a regular commuter of the 16 mile trip. Since then he has joined Perth and Kinross Cycling Club, and has now completed Land's End to John 'o Groats.
He will be running monthly rides of varying distances and terrain. In May he led a ride to Tentsmuir Forest where he was joined by a collection of folk on road, hybrid, mountain, and folding bikes. In July a predominantly off-road ride to Craigtoun Park is planned. He aims to ensure everyone is supported and rides together to build skills and confidence. Children are welcome as long if accompanied by an adult.
His next rides leave on Sunday 10th July at 10am from Canongate Primary School. Book a slot on the Transition website: https://transitionsta.org/events/
A series of improver rides for women by Belles on Bikes Fife will start on July 12th meeting at the War Memorial on Gregory beside the Cathedral ruins. The first rides on Tuesday 12th July 6pm – 8pm will head along West Sands and back and possibly Strathkinness. A second on Tuesday 9th August 6pm Tentsmuir from St Andrews and back and the third is on 23rd August also meeting at 6pm in Gregory Lane taking a circular route to Crail, via Kingsbarns.
These rides will be organised by Puck Brouwers, from the Netherlands, who sees cycling as a good way to get out of St Andrews and explore the surrounding area. "A social ride is a good way to meet other women and have fun," she commented.